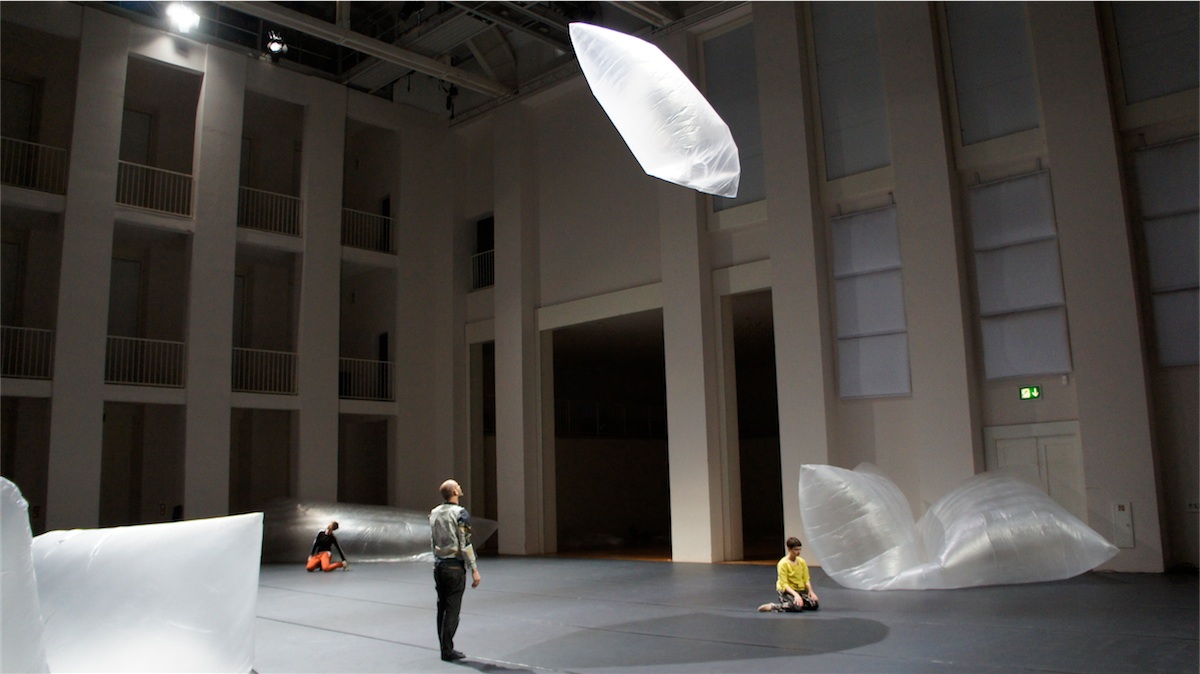 a stage performance about gravity
Nominated for the saxonian Dance Award (Ursula Cain Preis) 2014/15
---
Idea
LEVITATION is all about gravitation. Gravity has a direct influence on evolution, posture, anatomy, in fact every movement. We will "float" a choreography of the air objects that could quite literally "take off".
Air objects
So-called "Pneus" play an important role: both in terms of their content and stage-aesthetics. As "performers", they interact equally with the dancers and have the ability to take on a dynamically diverse dimension in the stage expanse. LEVITATION experiments with the inside, outside, object- and surround-space, enclosure and opening, volume and vacuum (emptiness) …
The Video, an alternate point of view
Part of the piece is a video by Héctor Solari, which is projected just after the show.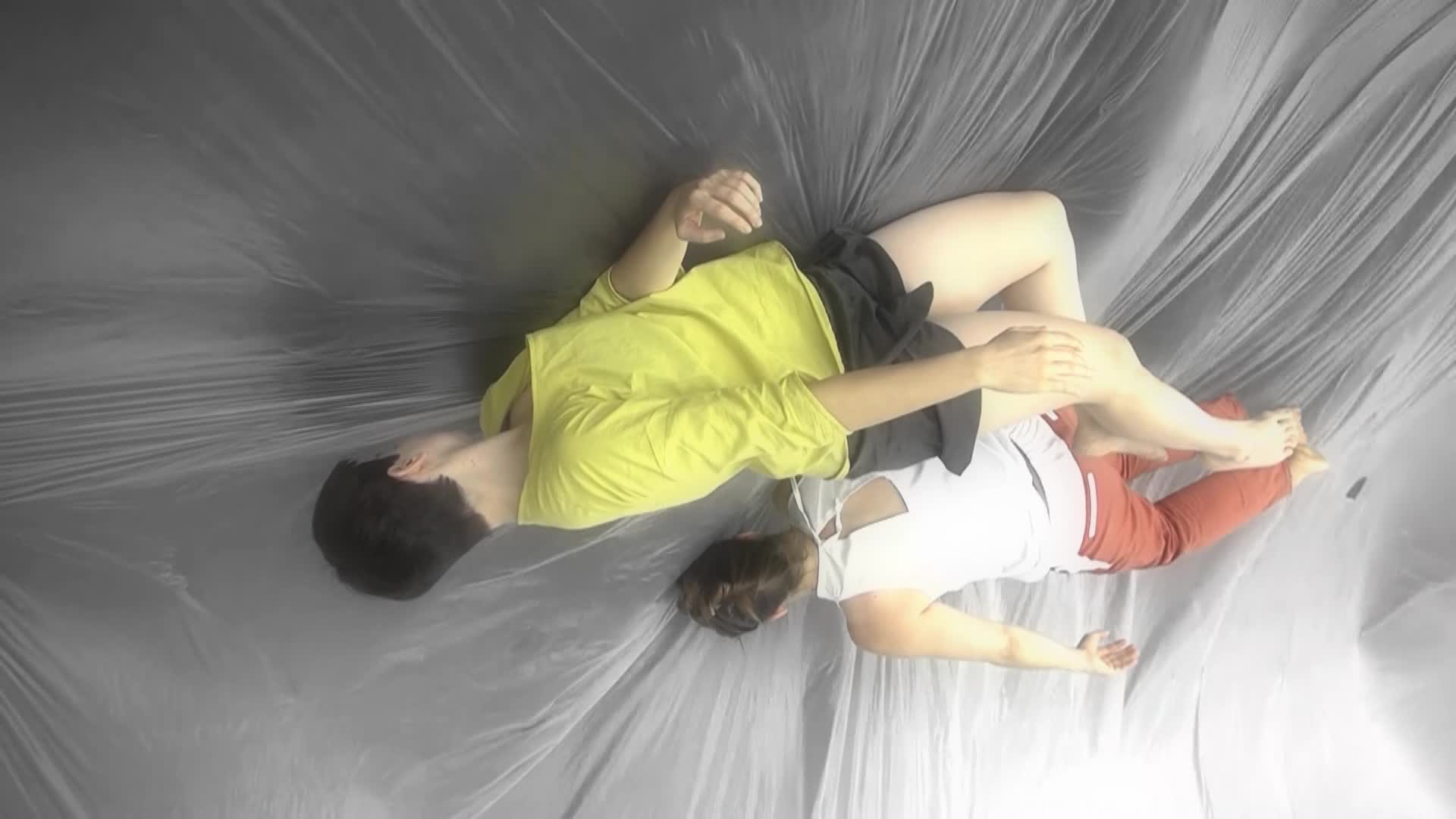 ---
Excerpts (3 min.)
---
Trailer N°1 , N°2 and N°3 (by Héctor Solari)
*LEVITATION = to rise by virtue of lightness (from Latin levitas "lightness")
---